Welcome to my new FAN FRIENDLY Web Page!
Thanks for visiting the Official Lowell Sanders Website!

Make sure to visit my store HERE !

Please browse around and sign up for my newsletter.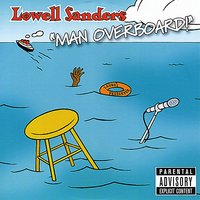 Buy individual tracks or the entire CD online!
Like me on Facebook
Please stop by and
Upcoming Events
Check out my full event calendar HERE !

I am currently working on a one man show titled "It's Your Birthday Lowell Sanders" written by me and directed by Ted Lange (Isaac from the Love Boat). It's a story of my life growing up in Detroit as a kid including my singing group days, my military experiences of…
Hey all, please make sure to follow me on Facebook,Twitter and Instagram
I'd like to thank all my fans for your support and inspiration. It's really great to have people who believe in you and pull for you, I do not take you for granted. I recently performed on Lopez Tonight with my good friend George Lopez and he couldn't have been…