Welcome to the Official Lowell Sanders web site!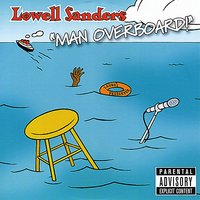 Buy individual tracks or the entire CD online!
Like me on Facebook
Please stop by and
Upcoming Events
Check out my full event calendar HERE !

Hello all my Detroit fans I'm coming home to play my Home club where I started November 23-24 2018. The Comedy Castle in Royal Oak, MI Hope to see all of you there, I can't WAIT!!
Hey all, please make sure to follow me on Facebook,Twitter and Instagram. See you soon in your city or The Mirage in Las Vegas where I perform regularly with Tim Allen or one of Carnival Cruise Lines Fun Ships.
PLEASE PLEASE PLEASE LEAVE A COMMENT IN MY GUESTBOOK! I'd like to thank all my fans for your support and inspiration. It's really great to have people who believe in you and pull for you, I do not take you for granted. Currently I'm touring with Tim Allen another old…